Read on to discover the top players leading the lithium & battery technology sector!

The PEST (Political, Economic, Socio-Cultural, Technological) Analysis was developed by Francis Aguilar and primarily used in strategic business planning. It addresses macro concerns which could possibly affect a business' future detrimentally or positively. At the very least, they provide an acute understanding of the business environment an organisation operates in. This allows familiar threats and to be tackled and identifies promising trends to jump on for a ride.
Competitive Analysis on Lithium Manufacturers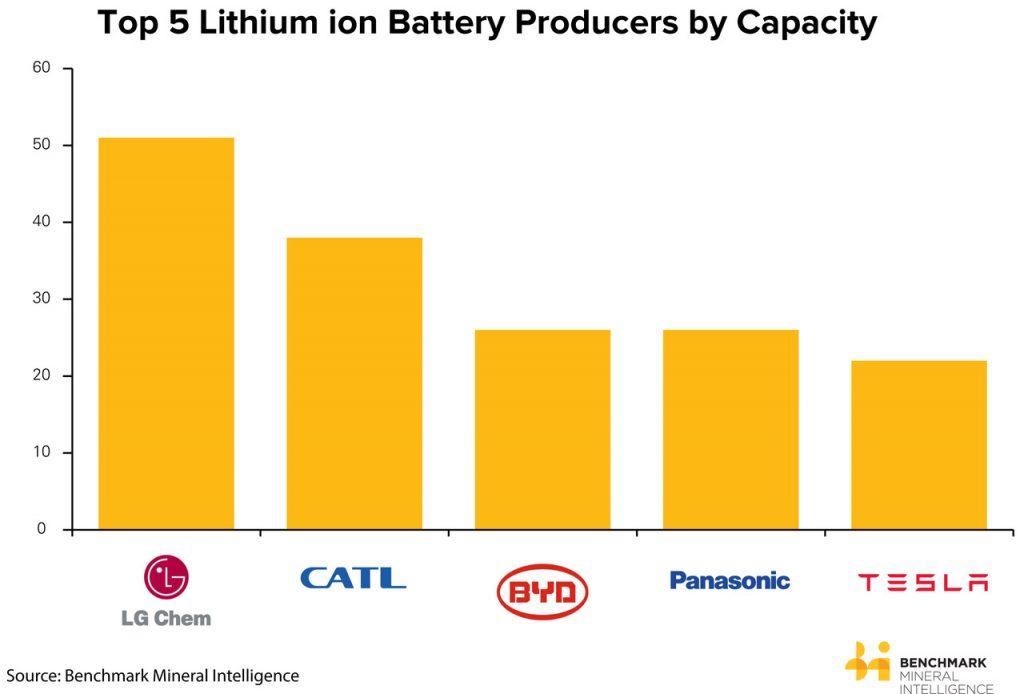 Source: Benchmark Mineral Intelligence (published 26 January 2019)

Benchmark Mineral Intelligence ranked the top 5 lithium-ion producers as follows: LG Chem, CATL, BYD, Panasonic and Tesla. However, in the same year, SRIC (Shenzhen Starting Point Research Consulting) ranked the top 4 contenders in storage capacity for lithium-ion batteries as CATL (宁德时代), Panasonic ( 松下), BYD (比亚迪) and LG Chemical (LG化学) (http://www.qd-dcw.com/ article/8_4241.html).
Panasonic and LG Chemical are divisions of Japan and South Korea behemoths respectively and compete at a different level with politics to boot. Back in 2014, Panasonic and Tesla agreed to build Tesla's Gigafactory together. But in early 2019, Tesla announced they will go after other suitors. In Jan 2019, LG Chem announced that it will invest another 1.2 trillion won (S$1.3 billion) to expand its existing plants in Nanjing. In August 2019, Tesla announced it will source batteries from LG Chem in addition to its current supplier, Panasonic. And Panasonic announced it will play no part in Tesla's new plant in China. Other mega-players eyeing the slowly liberalising China energy market include Samsung SDI and Korea SK Innovation.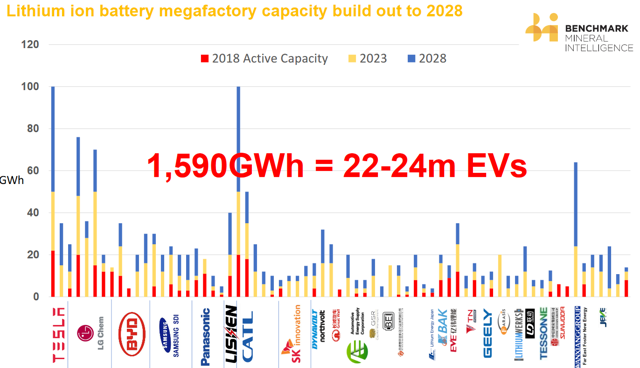 Source: Benchmark Mineral Intelligence (published 26 January 2019)

Besides these two powerhouses, lithium-ion battery production is dominated by Chinese companies often with their genesis as state-owned enterprises.

MGL(中兴国安盟固利)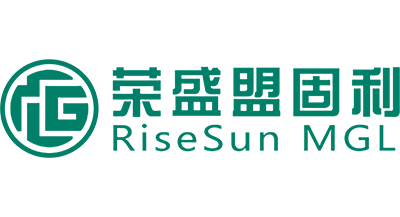 Originally known as CITIC Guoan Mengguli Power Technology Co., Ltd. (中兴国安盟固利) was established as a state-owned enterprise in 2002 with its main investor as CITIC, one of China's largest investment banks. The company is located in Beijing Zhongguancun National Independent Innovation Demonstration Zone, and is mainly engaged in the research, development, production and sales of lithium-ion batteries. It boasts an R&D centre covering an area of 10,000 square metres with relations to Peking University focusing on the research of alternative materials. As a result, MGL's research staff has been awarded Beijing Science & Technology Award and National Science & Technology Progress Award.
Their batteries were featured in the 2008 Beijing Olympic Games and the 2010 Shanghai World Expo. They have just inked a collaboration agreement with Chery China. Besides gaining a strong foothold in China, MGL batteries are found in USA, Canada, Japan, Korea, Germany, Spain and France. It has also set up after-sales service and support centres in these countries.
In 2017, MGL claimed that MGL batteries were found in over 31k electric vehicles exceeding 3.5 billion of operational mileage without a single accident. In August 2019, MGL announced they had successfully invented a 300Wh/kg battery designed for electric aircraft, allowing the aircraft to reach a range of 150 minutes. According to SPIR, in January 2019, MGL ranked 10th position in terms of storage capacity at 14.2MWh.
In 2018, CITIC sold over 30% of shares in MGL to Hebei-based RiseSun Enterprises Holdings Limited for 2.17 billion CNY. RiseSun will make another additional investment of CNY 2.4 billion into MGL. Today, MGL is renamed as Risesun MGL (荣盛盟固利).

Microvast (微宏)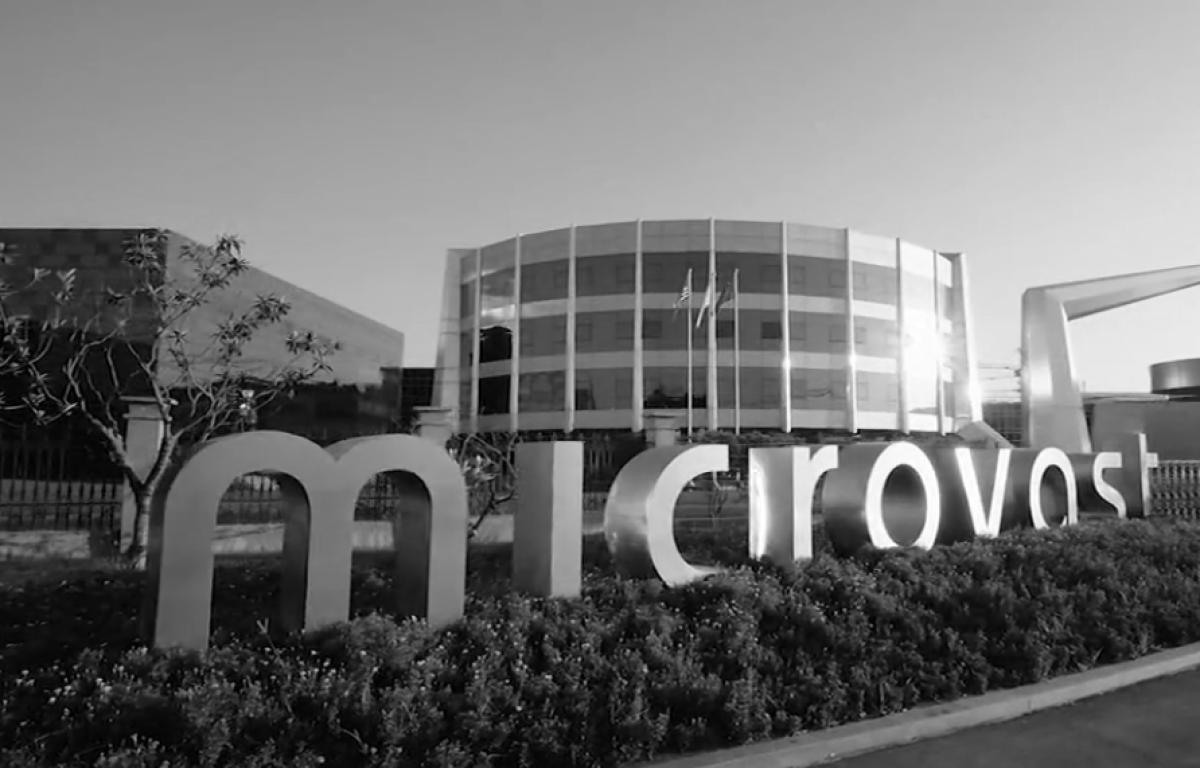 Microvast was established in 2006 by Diaokun Xiao, Xiang LI, and Yang Wu with a vision to propel the adoption of electric vehicles by targeting its power systems. From early on, they are known for their ultra-fast charging and long-life lithium-ion batteries with the adoption of lithium titanate batteries. In 2018, Microvast claimed that there were 24,000 vehicles running their batteries worldwide, with an accumulated total of 2.3 billion kilometres travelled without a single accident. According to SPIR, in January 2019, Microvast ranked 10th position in terms of storage capacity at 6.7MWh.
They have deliberately shifted their headquarters to Stafford, Texas, USA so as to be perceived as a global company. However, its manufacturing facility is in Huzhou, Zhejiang which is targeted to reach 15 GWh by 2019. To support their London and German customers, Microvast has setup after-sales support in UK and Germany. Its touted "super-factory" features technologies such as ultrasonic welding system, automatic stacking system with real-time recognition and calibration, laser automatic welding systems and battery box assemblies using robotic arms with an AGV final assembly line.
It is slated to open a manufacturing plant in Germany in the town of Ludwigsfelde, employing around 100 people with an annual production of about 300k to 500k battery modules for 10k to 15k electric vehicles. It claims their total investment in the first expansion phase will amount to 43 million euros. Microvast is adept at putting a name to its technologies, for example, the Smart Thermal Liquid (STL) protection system, which is a nonflammable technology that prevents thermal runaway coupled with sensors to detect minor leakages. Other examples include LpTO, LpCO, MpCO and battery names like Gen Ⅲ Ultra-Fast Charging battery MpCO™ with higher energy density. It even developed a strategic blueprint for cities in the adoption of electric vehicles through a white paper called Clean City Transit (CCT) plan which essentially posits that city planners should electrify buses first, then taxis and finally private vehicles, as the charging infrastructure can be built up in phases.
In April 2017, Microvast received 2.76 billion yuan (S$535 million) in new funding led by CITIC Securities, one of China's largest investment banks. However, on the internet, there are rumours of Microvast facing internal troubles because of dwindling sales in the bus sector. This has been attributed to the more expensive lithium titanate batteries as compared to lithium iron phosphate batteries.

CATL (宁德时代)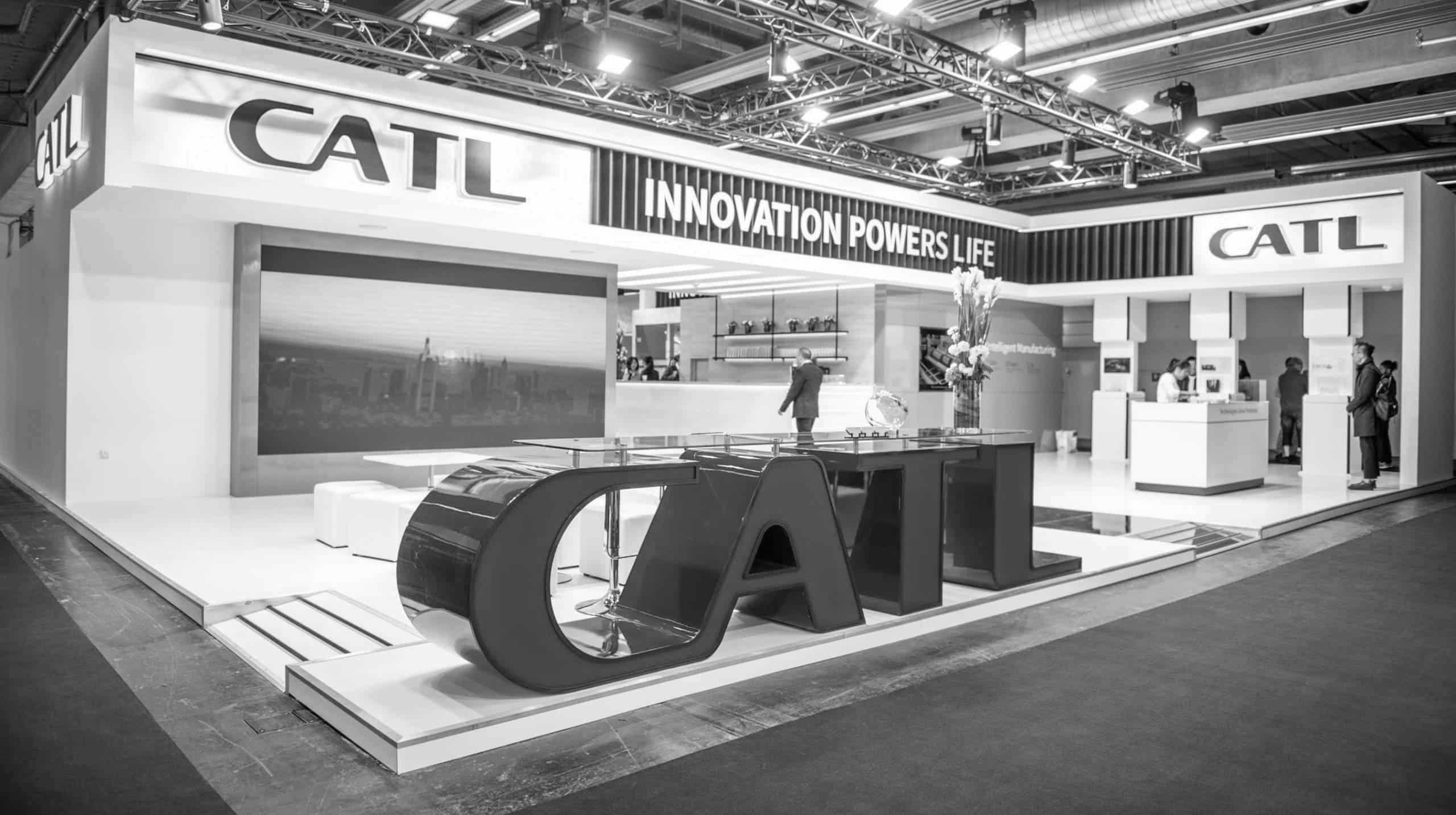 Established in 2011, Contemporary Amperex Technology Co. Limited (CATL) (宁德时代) is a Chinese battery manufacturer that specialises in lithium-ion batteries for electric vehicles (EVs) and battery management systems (BMS). Headquartered in Ningde, Fujian Province, it runs manufacturing facilities in Ningde, Qinghai and Liyang. It boasts three research and development centres in Ningde, Shanghai and Berlin.
According to SPIR, in January 2019, CATL took pole position ahead of BYD in terms of storage capacity (装机量) at 735MWh. In 2018, the total storage capacity produced is 9472.2 MWh. CATL is considered amongst the top three EV, HEV and PHEV battery systems suppliers in the world together with Panasonic and BYD based on annual deliveries.
The recent Q3 report reveals that from January to September 2019, the company realised a revenue of 32.856 billion yuan (S$6.3 billion), a year-on-year increase of 71.7%; the net profit attributable to shareholders of listed companies was 3.464 billion yuan (S$672 million), a year-on-year increase of more than 45%.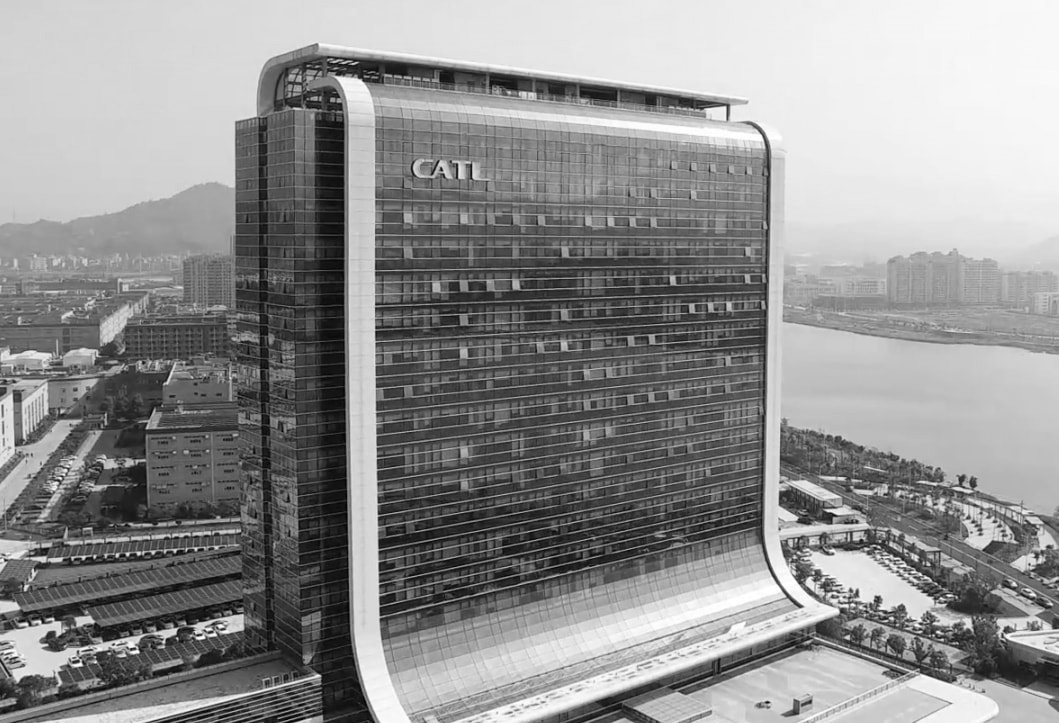 CATL's headquarters in Ningde, in China's Fujian Province.
CATL Origins
CATL's origins story goes back to its parent company, ATL which was founded by Zheng Yuqun in 1999. ATL acquired technology licenses from US companies to manufacture batteries for laptops and MP3 players. Within two years, it produced batteries for 1 million devices. In 2005, it was acquired by TDK, the Japanese firm known for its recording tapes. TDK installed Japanese manufacturing discipline and expanded into lithium-ion batteries. Within a short period of time, ATL was supplying both Samsung and Apple.
In 2011, sensing the opportunity, Huang and Zeng took CATL out of ATL. Over the next decade, the Chinese government gave massive subsidies for electric cars while restrict the use of petrol cars, fuelling a the nextgen automotive industry. In 2011, 1000 EVs were sold in China. By 2018, more than 1 million EVs were sold.
CATL's success can also be partly attributed to Chinese governmental policies. Firstly, Beijing decided to provide huge subsidies to the tune of 50 billion CNY to date for the adoption of EVs. Secondly, they created a list of "approved" battery suppliers which car manufacturers inevitably refer to. As a result, huge competitors like Panasonic and LG Chem find themselves unable to sell batteries to Chinese car manufacturers. In fact, it was rumoured that Geely acquired LG Chem's Nanjing factory for this very reason. However, CATL prospered under these protectionist policies.
Today, CATL serves a plethora of clients. In China, its clients include BAIC, SAIC, GAC, Geely, Dongfeng and Changan. In terms of international clientele, the list currently consists of Honda, Volvo, Toyota, Daimler Bus and Volkswagen (Latin America) Truck and Bus. In 2018, BMW announced it will purchase 4 billion euros worth of batteries from CATL.
In October 2019, CATL had a groundbreaking ceremony to commence the construction of a gigafactory in Germany. CATL is committed to spend 1.8 billion euros with 2,000 jobs created for their 25GWh factory in Erfurt, capital of the German state of Thuringia. By the year 2020, as a group, CATL has a target of 50 GWh storage capacity produced. A robust support team comprising procurement, quality management, company operations, local buying and growth divisions will be established in Thuringia to support the manufacturing facilities.
Interestingly enough, in stark contrast to its Chinese competitors, CATL still acknowledges its roots by establishing its headquarters in Ningxia, China. And despite this, CATL is set to become the numero uno battery manufacturer in the world and seems to be on their way there.
EVs as a Game Changer
However, electric passenger cars remain the current holy grail for battery manufacturers. They are a game-changer in the automotive industry with desirable qualities like race-car pickup, virtually no engine noise, energy-saving compared to petrol guzzlers and super-green to the environment. The US Department of Energy estimates that once battery costs fall below $125 per kWh, owning and operating an electric car will be cheaper than a gas-powered car in most parts of the world. Bloomberg New Energy Finance (BNEF) in its 2019 Electric Vehicle Outlook report see the total EV stock soaring to 548 million by 2040, or about 32% of the world's passenger vehicles.
Startups & Burnouts
Breakthroughs in battery chemistry may take up to a decade but slight improvements in the additions of elements or variations in the composition can be executed and tested fast. The huge potential in lithium-ion has spawned a plethora of battery technology startups in recent years. New energy has become a buzzword, attracting venture funds like Breakthrough Energy Ventures (BEV) which is funded by luminaries like Bill Gates, Jeff Bezos, Jack Ma and Richard Branson.
An example of the hot startup scene is Form Energy which hopes to achieve long-duration storage of up to months at super low cost, breaking the $10/kWh threshold. Form Energy is helmed by Yet-Ming Chiang, an MIT professor who has founded five battery companies; Mateo Jaramillo, who formed Tesla's energy-storage group and Ted Wiley, who previously co-founded battery company Aquion Energy. Form Energy has raised $11 million: $2 million from MIT's Engine Fund and $9 million from Breakthrough Energy Ventures (BEV), Prelude Ventures and other small investors.
To breach that price threshold, Form Energy is researching battery chemistries like "sulfur-flow battery" where liquid electrolytes are pumped in and out of chambers, serving as the optimal solution for grid-scale storage. Moreover, sulphur is abundant and cheap, bringing the chemical cost to less than $1/kWh. They want to become "the lowest cost, most dependable source of energy for the world".
Another area where startups are banking on are lithium-metal batteries. The first lithium-metal anodes were invented by oil giant Exxon and still used in specialised applications in deep-sea drilling. Lithium-metal batteries' key advantage is that it can pack more power than lithium-ion. However, lithium-metal is highly reactive and causes side-reactions such as the tendency to generate dendrites, in comparison to the graphite anode which is much safer and the current preferred choice. Another disadvantage of lithium metal is that it takes a longer time to charge the battery. Current applications are tending towards commercial drones which need range.
However, crash-and-burn failures abound in startup land. Afore-mentioned Aquion Energy betted on salt-water battery using saltwater but could not compete on lithium-ion batteries fast development and scaling speed. It filed for bankruptcy. Pellion actually started out with magnesium-ion batteries but had issues with the charging and discharging cycle. Moli Energy, a Canadian startup, succeeded in commercialising rechargeable lithium-metal batteries but its batteries started catching fire, leading to a recall and an eventual demise. Sion Power built a lithium-sulfur battery, where the anode is lithium metal and cathode is made of sulphur but could not commercialise the product.
Hey! Need a recharge after this read?
Maybe we could give you a little power up?