The PEST (Political, Economic, Socio-Cultural, Technological) Analysis was developed by Francis Aguilar and primarily used in strategic business planning. It addresses macro concerns which could possibly affect a business' future detrimentally or positively. At the very least, they provide an acute understanding of the business environment an organisation operates in. This allows familiar threats and to be tackled and identifies promising trends to jump on for a ride.
Political
Singapore's Reliance on Foreign Labourers
The Covid-19 epidemic in foreign worker dormitories is a clear reminder of the cost of Singapore's dependence on foreign workers. The maximum ratio of foreign to local workers ranges from as high as 7:1 in construction and process industries. Public opinion is divided between the need for this reliance that contributes to an economic powerhouse country versus the need to wean off this reliance on low-wage migrant workers. The Government's position leans toward the latter, with a focus on local companies to rethink their processes so as to be less reliant on labour. For example, construction firms have been urged to adopt prefab technology, which allows construction to take place with fewer workers.

Volatile Political Climate
Global politics play a huge role in today's business world with over-nationalistic politicians such as Trump, Putin and Xi Jinping at the helm of major countries. This results in inevitable trade wars and unstable diplomacy. By extension, immigration and migration policies will be affected. While the primary business focus is local, many foreign labourers have ties back to their home country and will be affected by major world events. Amidst this capricious global climate, construction companies must pre-emptively plan for the unexpected.
Economic
Lower Price Point from Competitors
The competitive construction industry often sees small competitors that undercut its prices, usually at the expense of build quality. From an upfront perspective, clients do not see such questionable build quality, but the quotations first. To circumvent this situation, it is imperative for construction companies to convey their brand promise in build quality and tangible benefits to their prospective clients. Else, the unknowing client is likely to choose the lower-priced competitors over them.

Economic Slowdown
The recent years have seen an economic slowdown, further worsened by the Covid-19 pandemic. With the world headed for a recession, looming economic uncertainty results in many companies and individuals tightening their belts. Thus, price will become a more significant factor in procurement decisions. As a result, cheaper alternatives may become more attractive to new and prospective clients. To mitigate this, construction companies need to distinguish themselves from their close competitors and convey a value-added brand promise that justifies prospects choosing them.
Social-Cultural
Covid-19 Pandemic
The unprecedented repercussions of the Covid-19 pandemic have forced most of the world's workforce to work from home, while measures that restrict non-essential businesses cage their growth. Undoubtedly, the construction industry is heavily affected by this pandemic. To make matters worse, the previously rampant outbreak of the virus in multiple dormitories and skyrocketing cases of foreign workers have put public scrutiny on their living conditions and government policies.
Technological
Project Management Technology
Developing technology will be a competitive advantage for most construction companies, especially in Project Management where quality building construction within a shorter timeframe is always favourable. In this digital era, high-speed cloud syncing allows for real-time updates for documents and other critical information. Digital collaboration tools and project tracking allows for easier identification of potential roadblocks ahead of time, followed by necessary remedies. Furthermore, with workflow and reporting automation, project team members will have their workload reduced for administrative tasks so they can focus on what is really important.
A Case Study: McConnell Dowell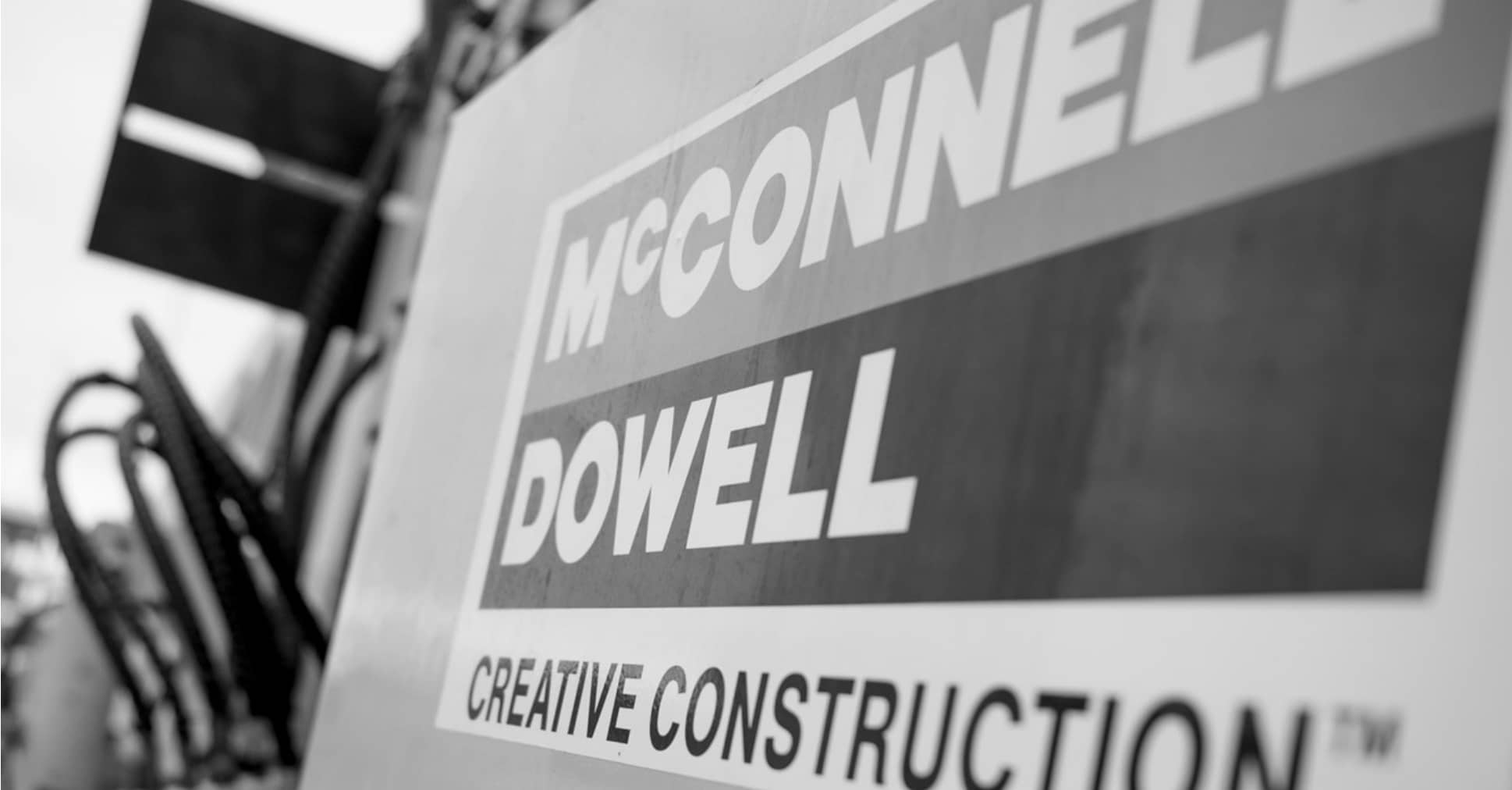 Profile
McConnell Dowell was started in 1961 by two New Zealand-born engineers, from a small office base. Following a number of successful infrastructure builds in New Zealand, the pair took McConnell Dowell to Australia, Asia and the Middle East. Over the years, McConnell Dowell has built many iconic, landmark assets and facilities for their clients and communities. Today, McConnell Dowell has more than 3,500 employees across the globe. Their brand position highlights their capability to solve complex problems using creative solutions. This manifests in their trademarked slogan, 'Creative Construction'.

Project Types
McConnell Dowell's projects are multidisciplinary, spanning buildings, civil sectors, fabrication facilities, marine, mechanical, pipelines, railway, dam/ hydropower facilities and tunnel/ underground construction. These nine areas are branded as 'Specialist Capabilities' on their website. To date, McConnell Dowell has completed a few projects in Singapore. These include Marina Bay Sands' retail store conversion, Beauty World underground MRT Station, 5KM of pipe racks (Parallel Train) and bulk liquid storage tanks in Jurong Island.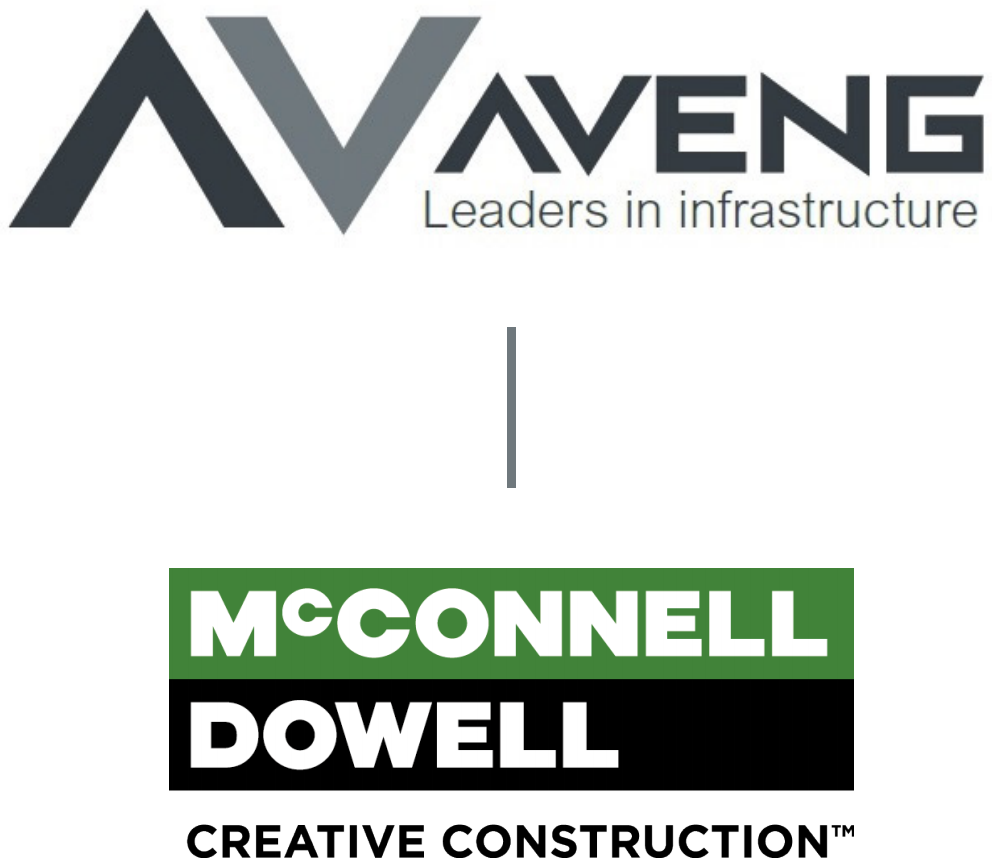 Acquisition by Aveng
A key contributing factor to McConnell Dowell's recent growth could be its 2003 acquisition by its parent company Aveng, an international infrastructure and resources company. Aveng is publicly traded on the Johannesburg Stock Exchange in South Africa (JSE: AEG). Being acquired opens up access to significant capital and business knowledge from the parent company. Thus, McConnell Dowell is well poised for further post-acquisition growth.

Key Takeaways
McConnell Dowell is a success story in the regional construction business, considering its growth from 1961 to where it is today with regional presence from its home base in the ANZ (Australia-New Zealand) to regional offices in South East Asia and even a Middle East office in Dubai. As part of its long-term business strategy, diversification of specialist capabilities is key to breaking into new, regional markets. As a case study, McConnell Dowell shows how important employee-organisation alignment is for a company to progress collectively.
Do your construction services require a facelift?
We can help with that!