Reach the Apex of Branding
The Practical Applications of Brandgrammar™
Firefish believes by adopting Brandgrammar's branding framework, companies and organisations are able to climb up the Brandgrammar™ Brand Loyalty Pyramid and achieve brand nirvana.
The overarching objective of any Brandgrammar™ programme is to achieve brand nirvana for the brand, in which the customer believes in the brand to the degree that they identify themselves with the brand. They become your brand evangelist, proselytising with fervour and making brand converts everywhere.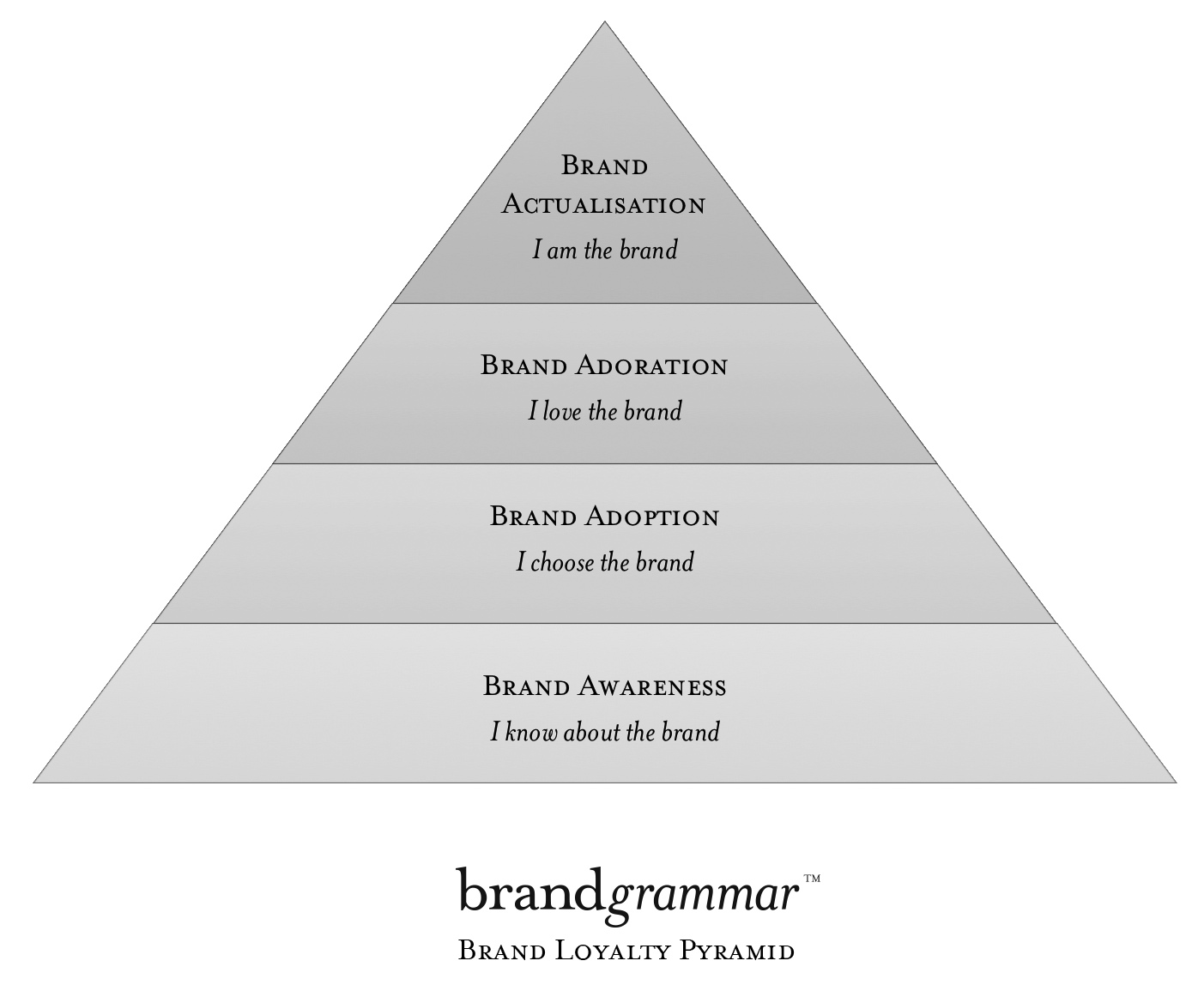 Brandgrammar™ Branding Framework is a precise system for branding success.
By adopting Brandgrammar™, the brand is able to project its corporate strategy clearly onto its branding and communicate the brand in a clear, consistent and cohesive voice internally and externally, ultimately concretising its brand position within that market segment.