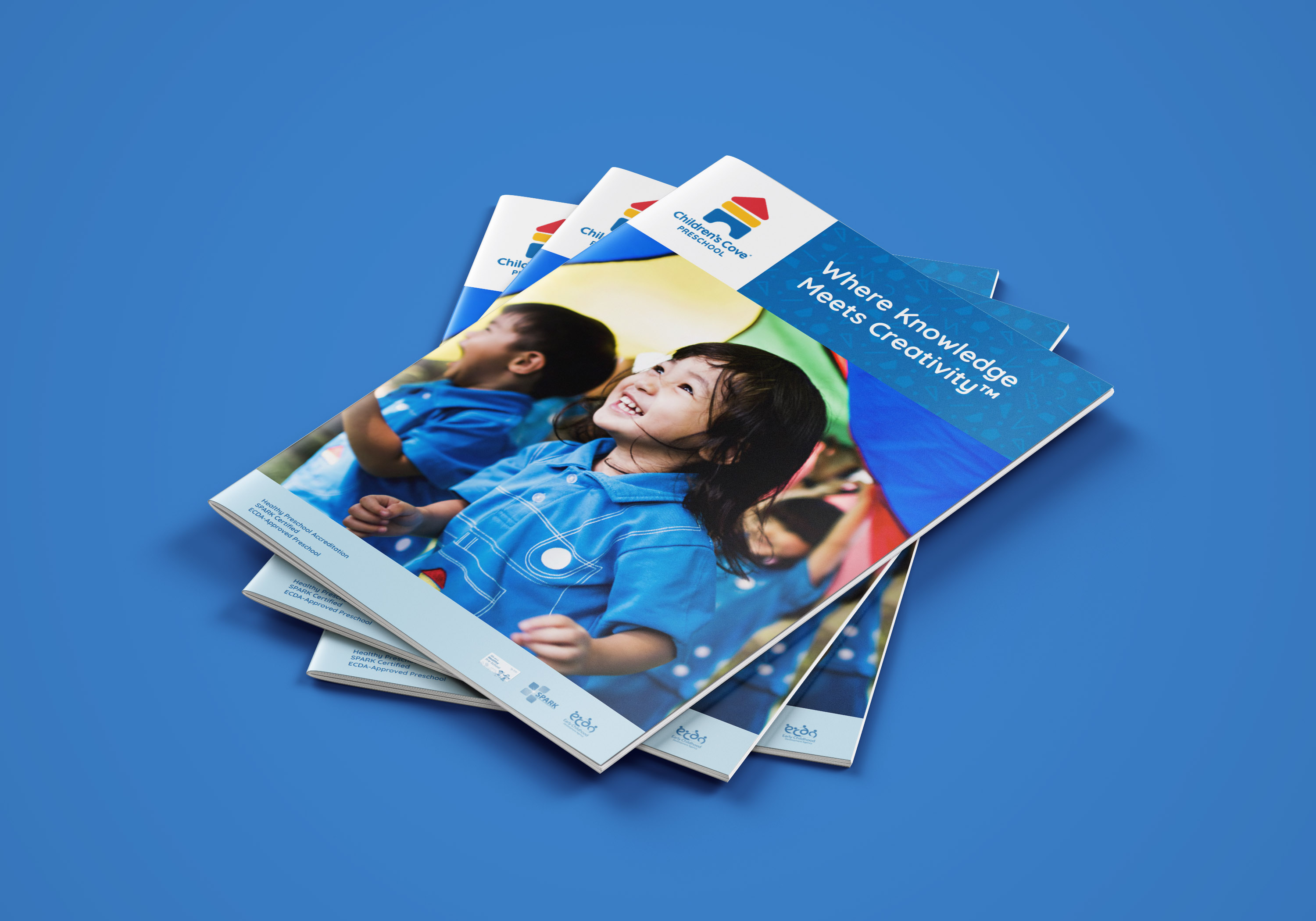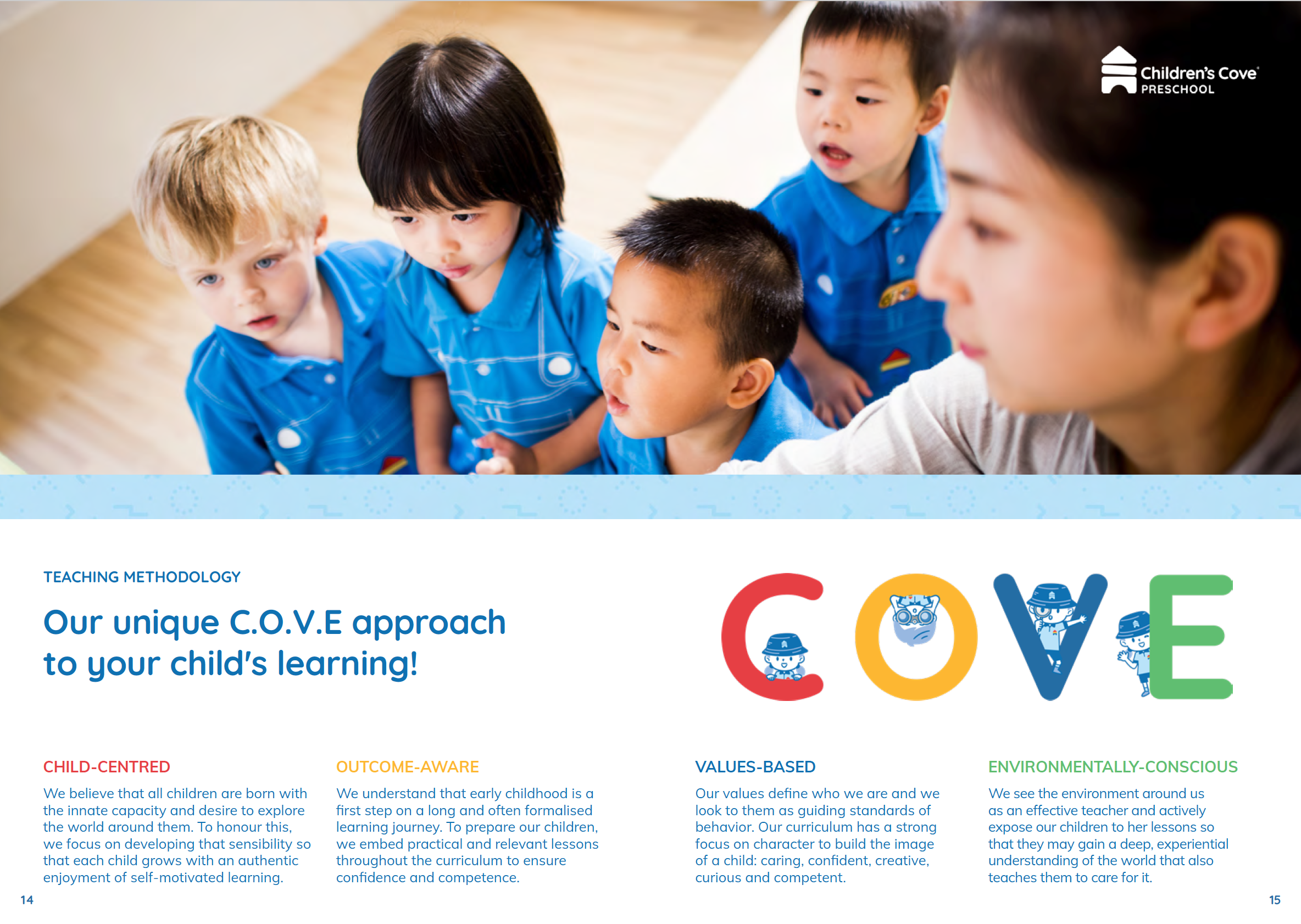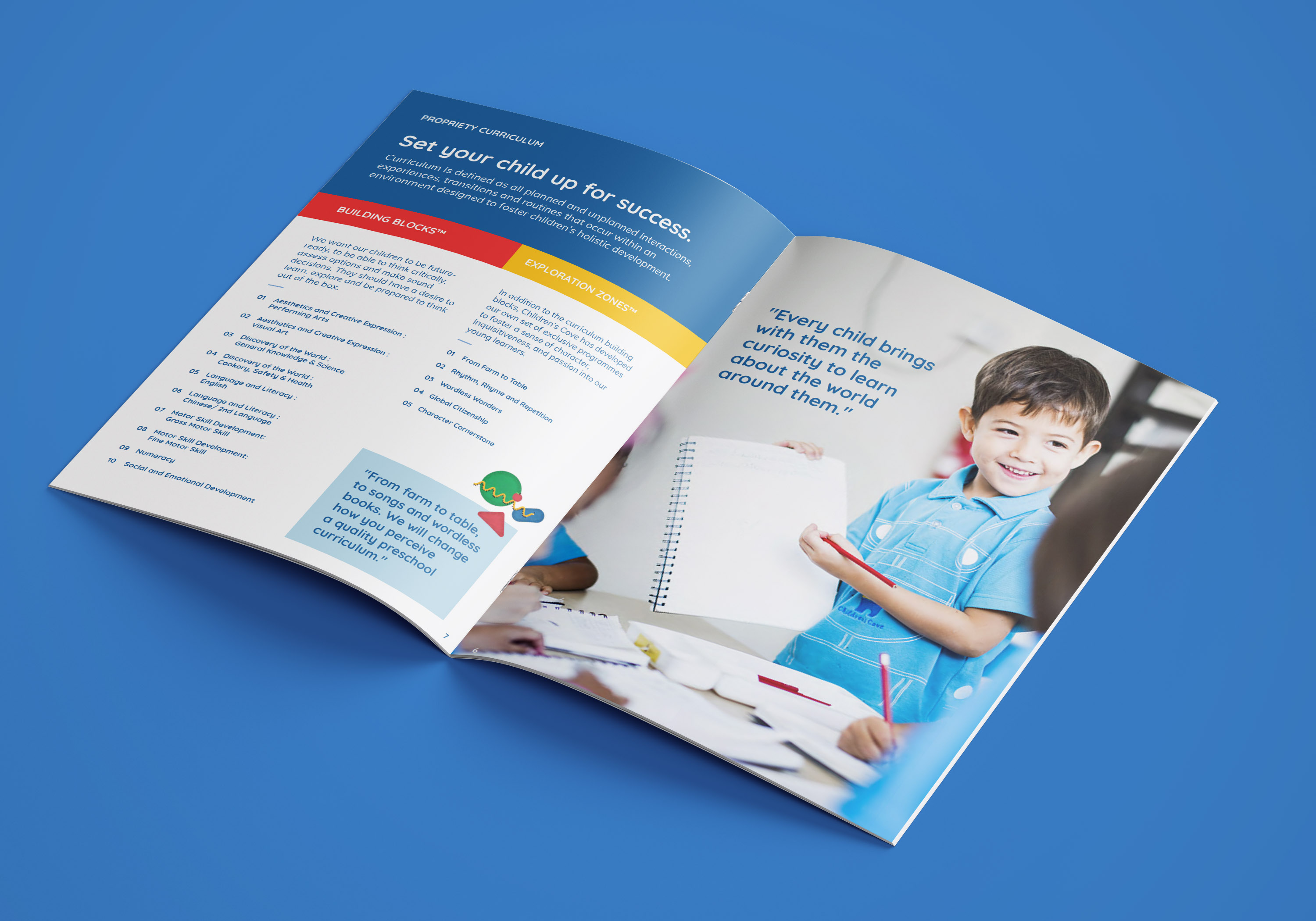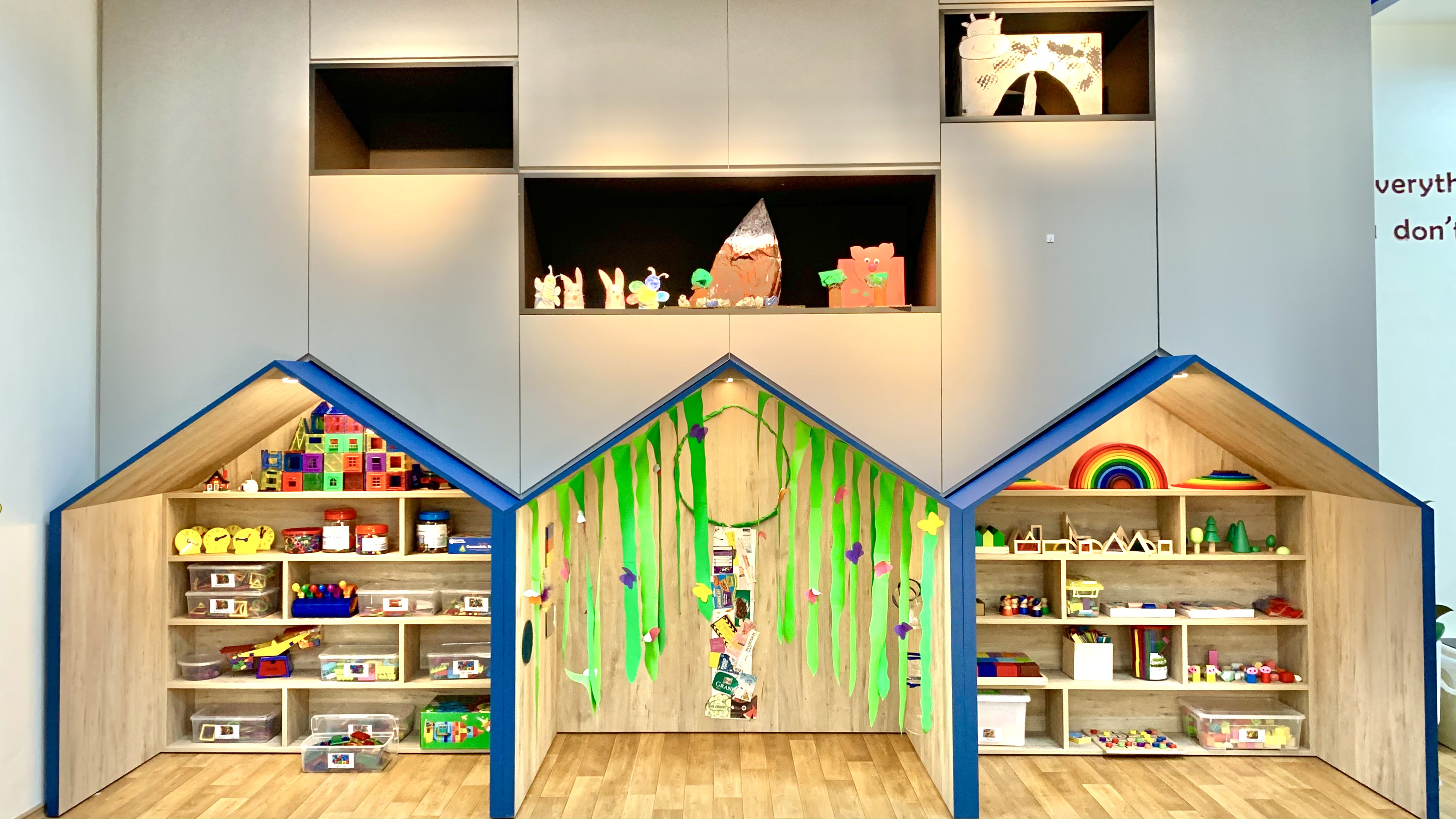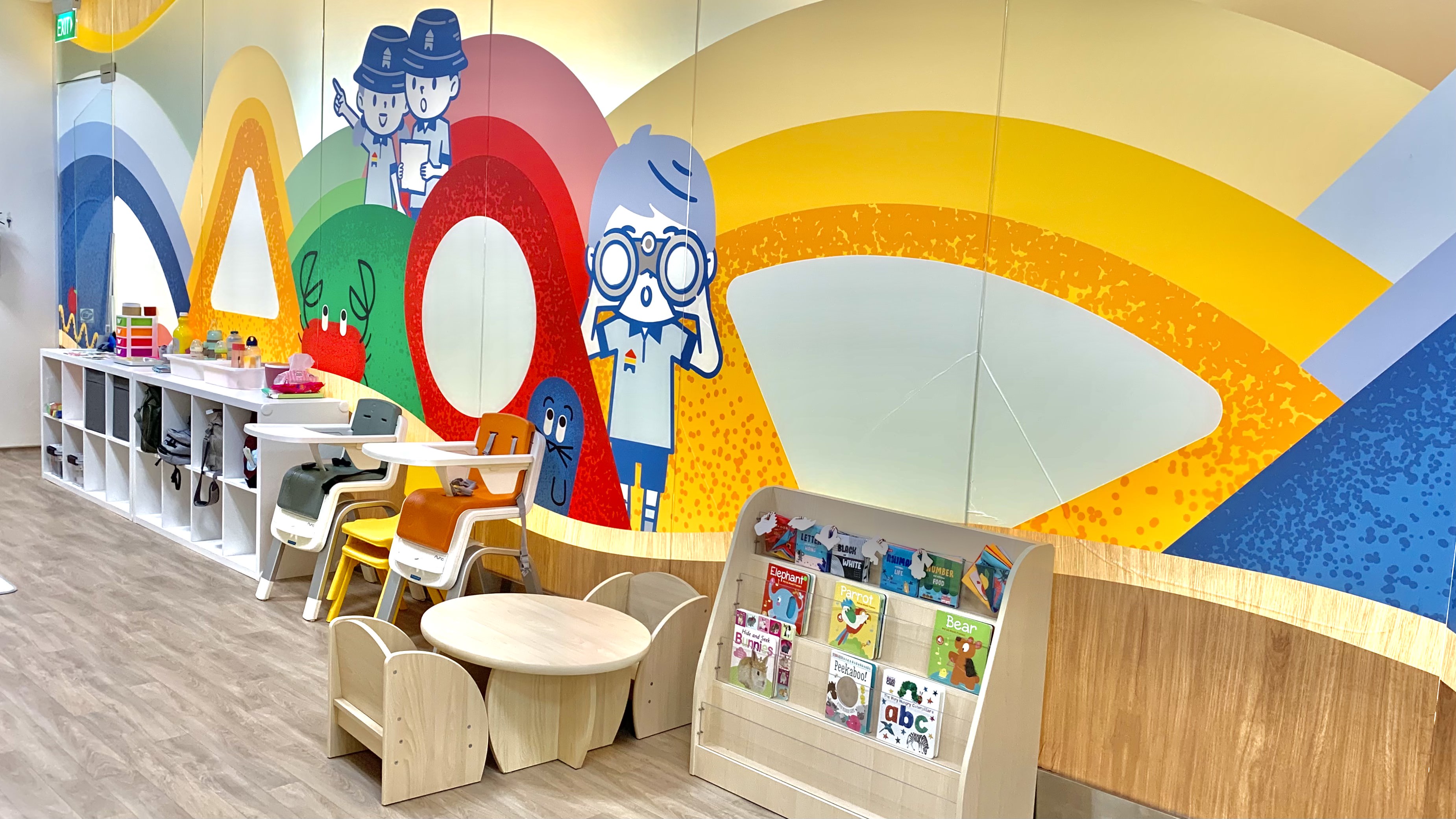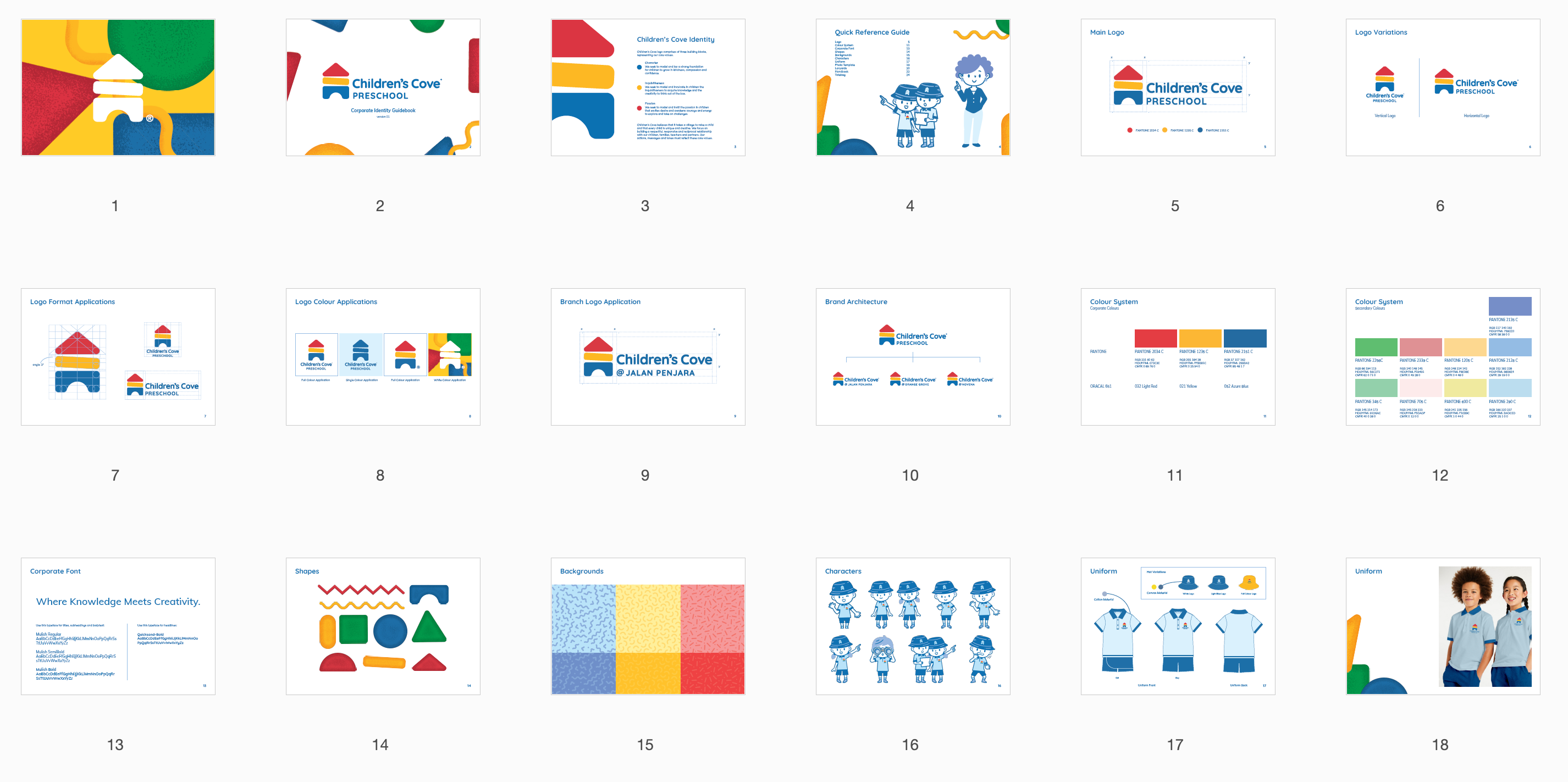 Children's Cove
Children's Cove wanted to franchise their business overseas but they knew that they did not have the proper branding systems in place to ensure that the brand would be sustained.
Hence, Children's Cove underwent a comprehensive branding exercise with Firefish. The branding process, using Brandgrammar, entailed three phases: Brand Audit, Brand Strategy and Brand Activation. Stakeholders from all levels, including management, teachers and parents participated in the entire branding process.
The project outcomes included a refreshed brand identity which is aligned with their existing corporate values, a communications strategy for the freshly branded framework encompassing both the teaching approach and curriculum, and activation of the refreshed brand identity at all Children's Cove school centres, throughout print and digital platforms.
The project culminated in a final handover meeting through which they acquired the essential skills in propelling the brand further.