"I stand on the sacrifices of a million women before me thinking what can I do to make this mountain taller so the women after me can see further." – Rupi Kaur

Name one founder. Anyone. It's likely to be the typical Zuckerberg or Bezos that comes readily to mind. Now, let's switch it up. Name a female founder or perhaps, a female business leader you heard on the news recently. Taking a slight second longer than you would like?
Long before diversity and empowerment became buzzwords, society's image of women has been flooded with "subservience". But as the 19th-century nonsense gets retired, we gradually see bubbles of female-led initiatives making the headlines. Today, female founders are often applauded as "hardcore women". They exude next-level standards of grit and rawness, be it in the way they talk, walk or deliver their ambition. It all boils down to personal branding.
More often than not, female-led businesses tend to share similar mantras that advocate for inclusivity and women empowerment. One common blanket-strategy to point out is being highly female-focused. This means branding their product or services with a "by women, for women" label. However, in an already competitive market, this imposed exclusivity may be a stunter to the business growth of new entries. In any case, there are of course amazing success stories of female founders who pioneered change in male-dominated industries such as STEM and data science.
As limit-breaking as it sounds, there is also a clear palpable disparity in the numbers we see today, when it comes to funding raised by male versus female founders. A March 2020 report by Crunchbase revealed a $189 billion gap between the two. As a matter of fact, anyone who works in the startup sphere would well agree that women are under-represented in technical and decision-making roles.
What exactly is holding back the rise of the modern independent woman?
While women are arguably better listeners and more emotionally attuned than men, there are still stumbling blocks in today's gender bias. Even women who hold leadership positions in their organisations, still tend to recede behind their male counterparts' backs. Female founders worldwide also need greater access to better tools, funding and resources – but this is only just one piece of the puzzle. In our culturally conditioned Asian society, women may still have reservations about outwardly showing ambition.
Here, we will deep-dive into 3 female founders and how they leveraged personal branding to bolster influence and impact to the organisations they serve.
Rachel Lim, Co-Founder of Love, Bonito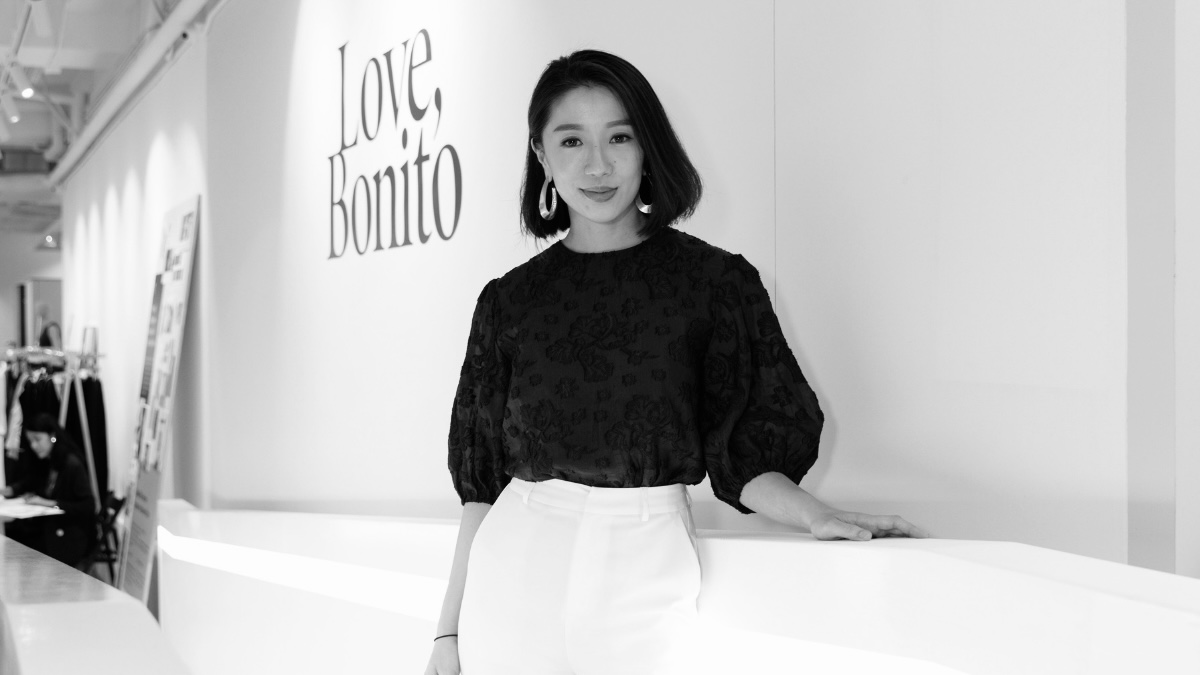 Boss on the roll!

As co-founder of one of Singapore's largest home-grown women's fashion brands, Rachel Lim is the ultimate combination of firmness, fearlessness and fun-loving. The 34-year-old carried the conception of Love, Bonito from the early-2000s blogshop days to its current "by women, for women" brand positioning. Today, the 250-people strong fashion empire has an established omni-channel presence across Singapore, Indonesia, Malaysia, Hong Kong and beyond.
From a brand perspective, Love, Bonito remains loud in championing women through style. At the retail level, the fashion playhouse maintains a sense of intimacy through its tactile shopping experience. Think strutting across infinity-mirror rooms and augmented-reality walkways.
Let us now study the creative brain behind Love, Bonito a little deeper. Rachel's backstory remains largely known as one that involves a university dropout who quit school 8 months before graduation to pursue the then, BonitoChico. At present, she continues being the face of the brand; in press, live webinars and even community podcasts. On the digital level, Rachel exudes authenticity in her influence as a full-time boss and mom of one. Amassing 115,000 followers on Instagram alone, the thought-leadership content she posts are often reflective and self-introspective. For instance, during the Circuit Breaker last year, she published a series of 10-15 minute conversational snippets with fellow mentors on topics ranging from leadership amidst crisis to parenthood.
While she does #OOTDs of herself in Love, Bonito pieces at times, these posts are surprisingly not the most engaging. Interestingly, the content that garnered the most likes and engagement are those that reflected her in her natural everyday mom-plus-boss life! In fact, one thing that Rachel proudly embodies as part of her personal branding is her notable love for reading and personal development, under the hashtags #journeyingtogether and #rachreflects.
Anabel Chew, Co-Founder of WeBarre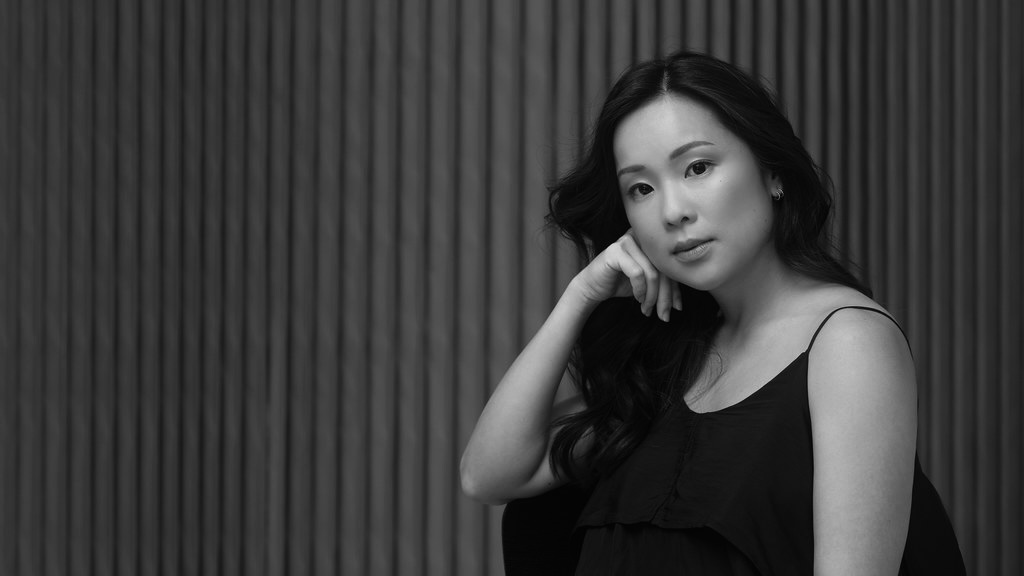 Tiger mom spirit!

Next, let's get up close with Anabel Chew – a co-founder of one of Asia's leading boutique fitness studios, WeBarre. While she spearheaded and now runs multiple hats across operations, she had no prior experience running a business, having come from a marketing and music background. Anabel grew the WeBarre we know today as a brand that impacts individuals through social and fitness. As of writing, the fitness studio has served some 14,000 ballet, yoga and pilates lovers across 5 studios in Singapore and Hong Kong since 2016.
It is not surprising that the feminine nature of WeBarre and its activities has left the impression on many as it serves only women. True enough, working females between the ages of 25 to 45 account for 90% of its clientele. In fact, Anabel revealed that while women make up the core audience, barre is not simply "just a lady's thing". In some instances, they do hold classes where they invite ladies to bring along their significant others. So, it is safe to say – they are not at all an exclusively "by women, for women" brand.
On a personal level, Anabel exudes a tiger-mom spirit which is visibly shown across her postings of her firstborn daughter, Arya. It is also no surprise that she created the Tiger Moms Club with influencer Andrea Chong, which serves as fuel for her love for motherhood. While she has a smaller base than Rachel, her 12.3k followers on Instagram are likely to be women who relate to her boss-mom-parenting journey. Apart from workout videos, her content is evenly peppered with family life, healthy living and body positivity. Similar to Rachel, she enjoys reflecting on her day-to-day life as a mother, wife, woman and business co-founder.
Anita Roddick, Founder of The Body Shop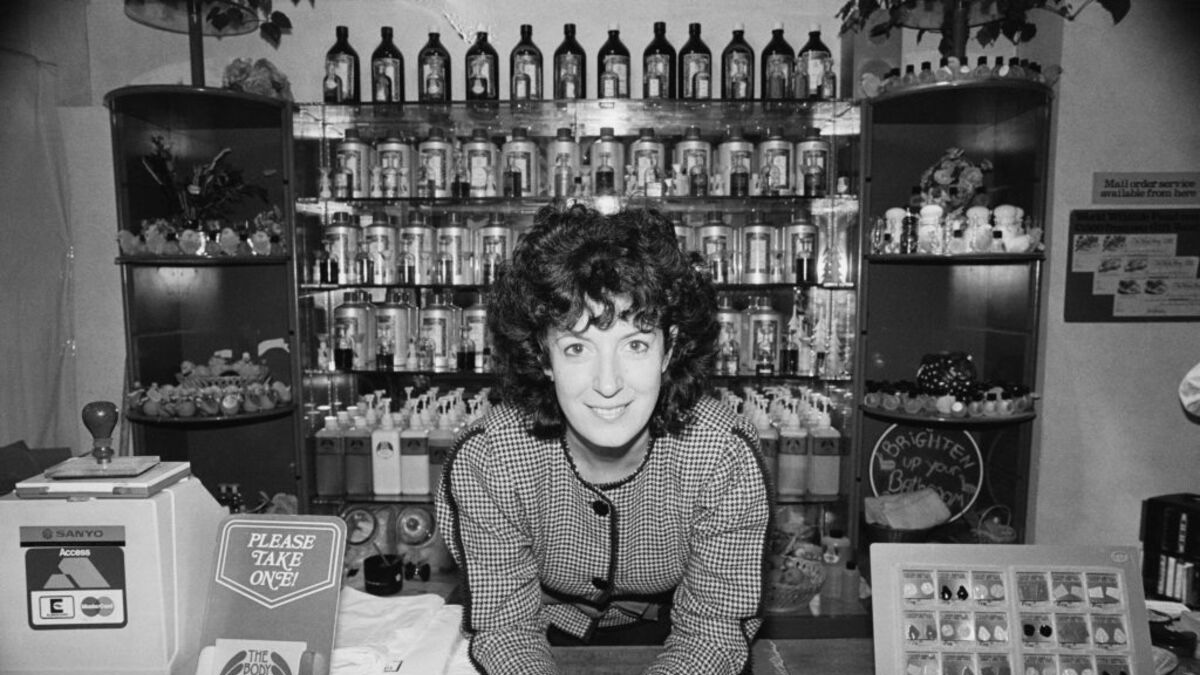 The activist at heart.
"Business shapes the world. It is capable of changing society in almost any way you can imagine." – Anita Roddick
The altruistic leadership of The Body Shop founder, the late Dame Anita Roddick, saw the brand's growth from a single humble store in 1976 to around 3,000 outlets across 70 countries today. Her approach to growing the brand was simple – that a business could be a force for good.
Anita believed that beauty is a person's source of joy, comfort and self-esteem, and that products should not be created to mould or conform women to certain beauty standards. Notably, The Body Shop is deeply rooted in activism. Its history of campaigns began in 1986 when Anita teamed up with non-governmental environmental organization Greenpeace on the Save the Whales campaign to fight the cruel practice of whaling. The Body Shop's brand story ignites a sense of loyalty in customers who bought into her business philosophy. The brand's sustained magnetism still present today is beyond priceless.
Today, The Body Shop thrives on Anita's people-first legacy which continues to amplify the brand's social and environmental stand to millions worldwide.
How To Elevate Your Business With Personal Branding
Selling Your Why, Not What
According to Amazon founder, Jeff Bezos, your personal brand is "what people say about you when you are not in the room". As for Rachel, apart from clothes, she sells confidence. And for Anita, she sells conviction (in impact), apart from body care. Establishing this from the start will help widen your sphere of influence in the community; which brings us to our next point.

Attracting the Right Community
As founders in this digital age, no doubt, you are the human face of your brand! If you haven't, start by identifying the current channels that your core audience is most engaged on. In fact, personal brand-building requires consistency. On top of nurturing connections with the right audience through the right mediums, think about the kind of content that would hook them to stay with you on your journey.

Content that Speaks Credibility
Position yourself in a way where people know you for your expertise. What do you have a knack for? What have you mastered that others haven't? What are your goalposts for the next 5 years? Ideally, you would need to invest some time to formulate content that resonates with the peaks and pitfalls of your fellow audience. And always, always, always stay relevant. Cut down on your corporate-geek side, and instead reveal what your audience should know about you on a personal level, aka when you're not working!
Are you a founder who is looking to step up your personal branding? Reach out to our consultants below to explore your very own branding roadmap!